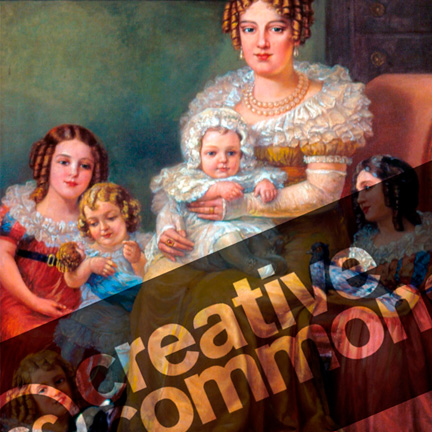 The images of the Museum's collections that are on the Wikipedia platform can be downloaded and loaded with the Creative Commons license (CC) – CC-BY-4.0, which allows the use of images without the need for authorization, according to the Terms and Conditions of Use established on the platform. Learn more about the licenses here.
Visit Museu Paulista's GLAM Project (Galleries, Libraries, Archives and Museums)
The Museum holds the property rights to the collections that are available.
The items of the collections that are not in the public domain and, therefore, are not part of the collection available on the WikiGlam platform, will have to obtain authorization for the use of the property.
The individual interested must schedule the search with the services responsible for the collections:
Textual Documentation and Iconography Service – phone.: (11) 2065 8007
Object Service – phone.: (11) 2065 8019
Library Service – phone.: (11) 2065 8012