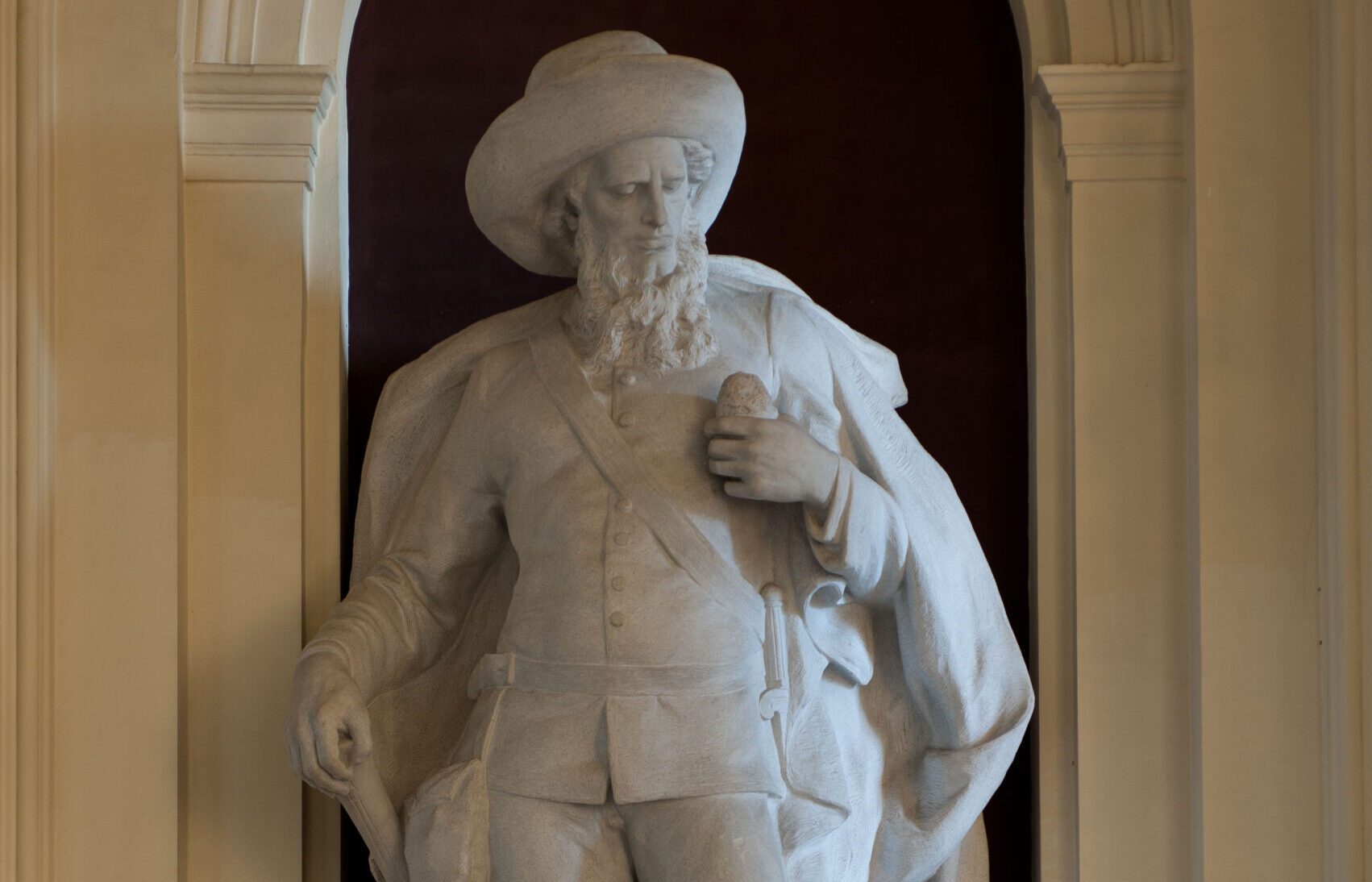 Sculpture of Fernão Dias Paes Leme, the Governor of Esmeraldas. Luigi Brizzolara, 1922.
A History of Brazil
To visit this exhibition, it is necessary to go through three different areas of the Museum: the Lobby, the Staircase, and the Great Hall. These areas were decorated with sculptures and paintings that depict a version of Brazil's formation. The works represent explorers called "bandeirantes" and characters from the early Portuguese colonization, as well as characters and events linked to Independence. There are also vases with water from Brazilian rivers and the painting "Independência ou morte!" (Independence or Death!), by Pedro Americo, on display.
This area of the museum is protected by heritage preservation agencies, which means that it must maintain its original characteristics. For this reason, the room remains with the same presentation as the time when the last paintings were installed, in the 1960s. But this does not prevent it from being discussed and interpreted from new perspectives, which are presented in this exhibition.
---